"An Italian meal is a lively sequence of sensations in which the crisp alternates with the soft and yielding, the pungent with the bland, the variable with the staple, the elaborate with the simple."
– Marcella Hazan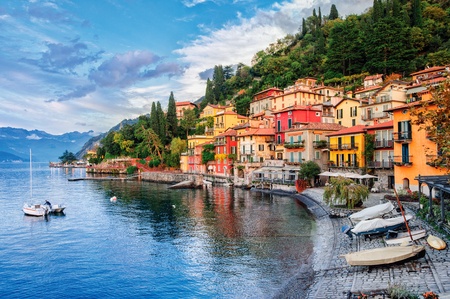 When my Italian ancestors arrived in the U.S. between 1880-1924 (almost 4 million people) they brought with them a style of cooking that has bewitched the country ever since. Many of the "Italian" themed restaurants that we find today are often Italian "inspired" rather than truly authentic establishments that offer the real deal. There have been some compromises and a few of the traditional recipes have been modified over time due to the distance away from the source and the evolution of dishes based on availability of ingredients.
While I like to accommodate our customer's palates and expectations there are a few myths about Italian cooking that I just have to dispel. I hear the following statements and then I hear my ancestors shouting loudly from their graves. It's my duty to set the record straight where I can. Here goes…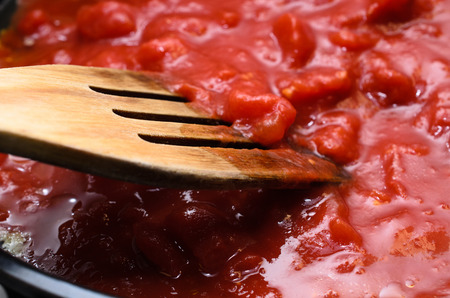 Myth #1: The more pasta sauce, the better?
Wrong – it's all about the pasta. Less is more! Less is better! Real Italian dishes are not drowning in sauce. There should be just enough sauce to coat the pasta – a ratio of about 1 ½ cups of delicious sauce to about 1 pound of pasta. For oil based sauces it's about 1:1.
"Life is a combination of magic and pasta."
– Federico Fellini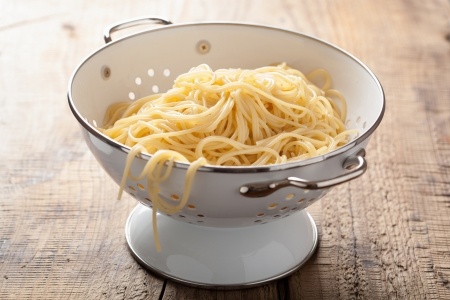 Myth #2: Pasta should be cooked and rinsed?
Don't give me a heart attack! Never ever rinse the pasta. It will lose its starch, which adds flavor and slightly thickens the sauce. Just drain the pasta well in a colander. Place pasta back in the pot and add hot sauce to just coat the pasta. Place pasta on the serving platter and then top with a little more sauce. If you rinse your cooked pasta you say goodbye to the starch that helps to absorb the sauce. You've lost the clinginess of your pasta as well as its wonderful flavor. The only time it is okay to rinse pasta is if you are making a cold pasta salad.
"Everything you see I owe to spaghetti."
–Sophia Loren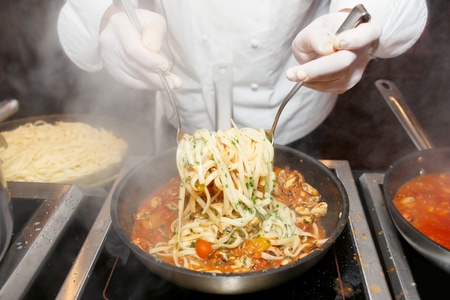 Myth #3: Just top boiled pasta, with sauce?
You shouldn't just ladle a dollop of sauce on top of your plate of pasta and serve. Pasta must always be tossed with the sauce over the stove. Your sauce must be hot and ready when you add the sauce to the cooked pasta. If the sauce is cold, it will make the pasta absorb more water and become mushy. You want your pasta to be lightly coated with the sauce.
"In order to create a little bit of confidence, start cooking with pasta. Pasta is phenomenal. Once you've cooked pasta properly for the first time it becomes second nature"
– Gordon Ramsay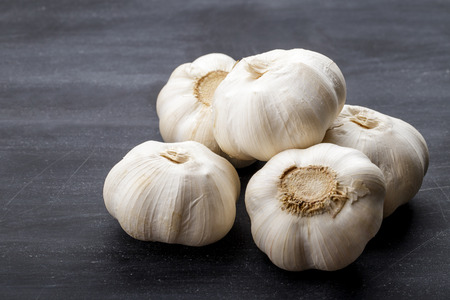 Myth #4: Garlic makes it Italian?
This could not be farther from the truth. Garlic is used used all over Italy but more prevalent in the south, but always used sparingly. It should only provide a subtle flavoring and should never overpower a dish. In Italian-American cooking, garlic gets used in excess and dominates the flavor of the dish and doesn't allow the more delicate tastes to surface. If Italian cooks use garlic, they might take a whole clove, smash it and add it to some olive oil, heat it up to release a little flavor and then take the clove out so it won't flood the flavor of the finished dish. I always put my garlic and olive oil in the pan cold and then bring the oil up to heat slowly so as not to burn the garlic. Garlic has also been linked to indigestion so Italians don't like to have too much of it.
"And, most dear actors, eat no onions nor garlic, for we are to utter sweet breath."
– William Shakespeare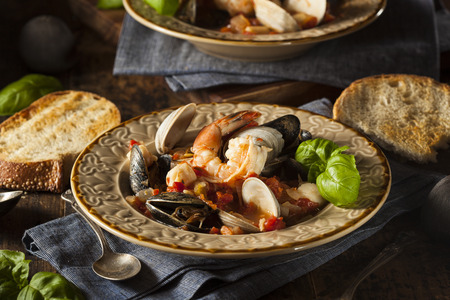 Myth #5: Italians don't eat much seafood?
Well, that's simply not true. Italy is a peninsula. The seafood is amazing! Almost every one of Italy's 20 regions are situated along the Mediterranean coastline, so fresh fish is in abundance. You can purchase the catch of the day directly from the docks every morning and it's inexpensive. Just remember if you want to eat truly authentically Italian, go easy on the cheese. The pairing of cheese and fish is frowned upon in Italy –If you ask for Parmigiano on your pasta with seafood you will either get a nasty glare or more often get a NO! You don't want to overpower the delicate fish flavor with heavy, creamy cheeses. Essentially combining pasta and seafood is a mortal sin!
"The trouble with eating Italian food is that five or six days later you're hungry again."
– George Miller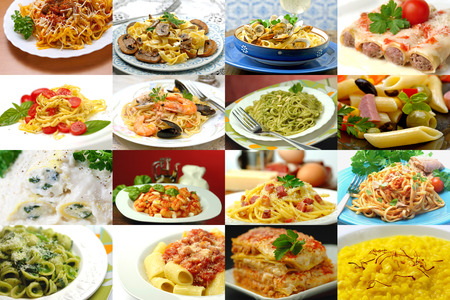 Myth #6: Italians cook the same dishes all over Italy.
There isn't actually a common popular Italian menu eaten all over the country. Italy has 20 regions that have their own regional specialties. These dishes are influenced by the local history and traditions. The choice of dishes is also dependent on the local and seasonal availability of different ingredients. Not only does each region cook differently, each town may have its own version of a dish or dishes not known to a town 30 kilometers away. There just isn't a "unified" Italian cuisine. The regional dishes can be as different as recipes and dishes you would find between countries.
"'Food for thought' – a recipe is only a theme, which an intelligent cook can play each time with variation."
– Jehane Benoit
I can talk all day about my favorite passion –Italian cooking from my specific ancestral region. I am always ready to share the wisdom my mother passed on to me. "Cooking is like love. It should be entered into with abandon or not at all."