Damian Mandola has 40 years of extensive experience and belongs to one of Texas' most successful restaurant families.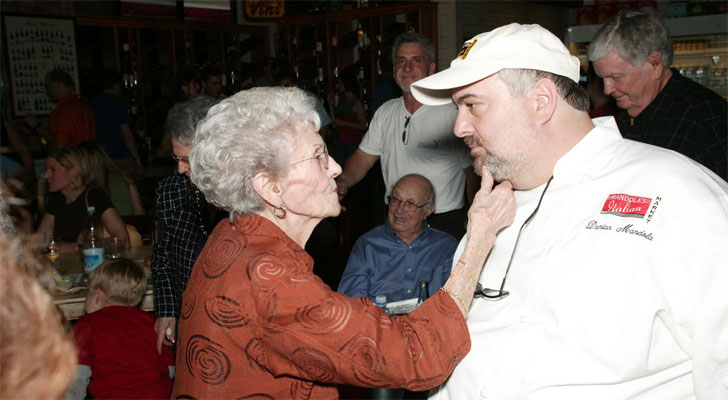 Damian opened his first restaurant, Damian's Fine Italian Food, as a college senior in 1975 at the age of twenty-two.
In 1977, he opened a second restaurant, D' Amico's, back home in Houston. He later sold his establishment and founded Damian's Cucina Italiana in 1984, which has maintained its name and is celebrating its 35th anniversary this year.
He then co-founded Carrabba's Italian Grill in December of 1986 with his nephew Johnny Carrabba. Carrabba's outstanding food quality and customer service caught the interest of Florida based Outback Steakhouse Inc. and led to a partnership in 1993. There are currently 240 Carrabba's Italian Grill locations around the United States.
In 2001, Damian and Johnny were asked to host the nationally syndicated PBS series, "Cucina Amore". The show has been rated as one of the most popular on PBS. In addition, there are three companion cookbooks to the first three seasons, "Ciao Y'all", "Ciao Sicily", and "Ciao Tuscany".
In 2006, Damian fulfilled a career long dream and opened Mandola's Italian Market in Austin, then Mandola Estate Winery and Trattoria Lisina in Driftwood.
Besides the wonderful recipes from his family, Damian has been traveling extensively to his grandparents' native Italy and throughout the United States for the past 40 years in search of unique Italian dishes. This attention to detail and willingness to offer high levels of customer service led directly to the success of Damian's restaurants.