"You may have the universe if I may have Italy." – Giuseppe Verdi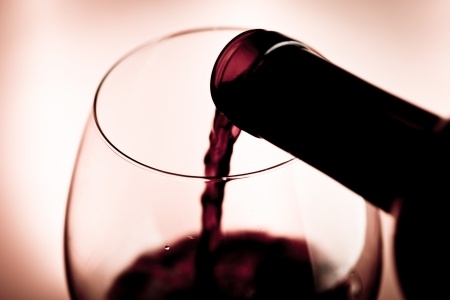 Of course you can pair any wine with Italian food if you want. However, a good rule of thumb is to pair Italian wines with Italian cuisine. To take it a step farther, it is even better to pair the wine with food from the same region. Now that's truly having an authentic Italian dinner.
A Quick Italian Wine Cheat Sheet
Italian wines are known to be some of the best in the world (on par with Spain and France) with around 400 different grape varieties. Some regions in Italy were already producing wine back in the 2nd Century B.C. making it one of the oldest wine producing countries in the world. You can just imagine the exceptional techniques discovered and honed over 2000 years!

The six most famous Italian wine regions include:
Veneto (Northeastern Italy) – famous for producing more wine than the rest of Italy. We get Prosecco (sparkling wine), Soave (white wine), Valpolicella (red wines) from this thriving area.
Marche and Abruzzo (center of Italy) are neighboring regions and are well known for their white Verdicchio and red Montepulciano grapes.
The world-renowned Tuscany region produces internationally recognized wines including dry whites, full bodied red and sweet wines. This is the birthplace of Chianti!
The Piedmont wine region is hot on the heels of Tuscany to try to claim the top spot in Italy. It produces the famous Barolo (red), Barbaresco and Moscato d'Asti (sparkling). This is "Italy's Burgundy" with all of its small and diverse vineyards.
Lombardy (northern Italy) is one of the largest wine regions in Italy producing two well-known sparkling wines – Franciacorta and Lambrusco. They also produce Soave, Bardolino and Valpolicella wines.
The island of Sicily sports the famous Nero d'Avola wine and a great Syrah among their excellent wines.
But there are over twenty wine regions in total. The top three, known as the "killer B's" –Barolo, Barbaresco and Brunello di Montalcino are highly sought after.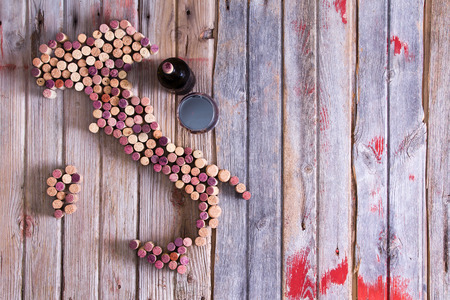 Now let's look at the regional food and wine pairings.
 Chi non beve in compagnia o è un ladro o è una spia
 "People who do not drink with others are either thieves or spies." (Italian Proverb)

Let's start in Tuscany – my favorite.
You should pair Vino Nobile di Montepulciano or the "noble wine" with meats like grilled Chianina steaks, pork sausages, roasted lamb. The medium to full-bodied, high-acid red wine with aromas of dark cherries, dried porcini mushrooms, and roasted herbs also pair well with roasted wild mushrooms over polenta. Maybe a ragu of wild boar or a tagliatelle with black truffles and olive oil.
A glorious young Chianti can pair perfectly with Bistecca Fiorentina, Pasta Fagioli or the famous Chicken liver pate on toast. Chianti generally pairs well with tomato sauces so it's also perfect for spaghetti bolognese, spaghetti and meatballs and lasagna. It also complements pizza, crostini topped with chicken livers or mushrooms, Salumi, pecorino cheese, braised veal (especially with mushrooms) and Tuscan style sausages and beans. Delicious!
When you ask Tuscan wine producers what pairs best with Brunello Di Montalcino they usually respond, "meat or game". Obviously in the Tuscan style of cooking. You could drink it along with pot roast pheasant, lamb with rosemary, again with the most famous dish of all – Bistecca alla Fiorentina, Pappardelle with wild boar. Simple cheeses like aged pecorino or parmesan are ideal for this wine.
If you are drinking a coastal wine like Litorale Vermentino from the Tyyhenian Sea in Maremma (Tuscanny), you must pair it with fish!
If your palate prefers a Piedmont wine –your choice will probably be a Barolo, Barbatesco, Dolcetto or Nebbiolo. You could pair them nicely with:
Tajarin or Plin (fresh-egg pasta) with ragù
Bagna Cauda (savory hot dip)
Barbera braised veal shank
Aged salami with garlic and black pepper
Chicken Tortelli in broth
Anchovies in green sauce
Brasato (beef braised in Barolo wine)
and of course pizza.
If you are looking to eat and drink like you are visiting the Marche and Abruzzo regions, your medium bodied Montepulciano wines will go perfectly with:
All pizza – they are super pizza friendly wines
Beef Bolognese
Brodetto fish soup
Maccheroni alla chitarra with lamb ragu
Crespelle (Italian Crepes)
Meat or lamb with pecorino cheese and egg
'ndocca 'ndocca pork stew
Ventricina – Pork sausage
Soppressate and Mortadelle
If you want the taste of northern Italy's Veneto, pair your Soave wines with:
Grilled sea food
Chicken or fish based pastas
Baccalà (dried, salted codfish), red mullet, and cuttlefish.
Scampi alla Veneziana (boiled shrimp served with a simple dressing of olive oil and lemon juice.)
Scota de Cappe Caparossi (large clams cooked with lemon and pepper)
Risi e Bisi (rice and peas)
Pasta e Fagioi (pasta and beans)
"Venice is like eating an entire box of chocolate liqueurs in one go." – Truman Capote
If you wish to eat in the Lombardian style with a glass of Bardolino you could try:
Bresaola (air-dried salted beef)
Bitto (exclusively alpine pasture cheese)
Pavia's Goose salami
Perch risotto
Eating in the Sicilian style you'll drink your Syrah or Nero d'Avola wine with:
Prosciutto di parma (Marinated mushrooms)
Carciofi (marinated artichoke hearts)
Peperoni ripieni (baked yellow and red peppers)
Polpette di melanzane (fried and braised eggplant fritters)
Involtini di Pesce Spada (swordfish roll-ups stuffed with pine nuts, raisins, bread crumbs, and anchovies.)
Spaghetti con Acciughe e Mollica Rossa (spaghetti with anchovy, fresh tomato sauce, and toasted breadcrumbs).
Pasta con le Sarde (pasta with sardines
Spaghetti con Verdure di Campo e Ricotta (Spaghetti with Wild Greens and Ricotta)
Farsumagru (rolled steak, stuffed Sicilian style)
Braciole alla Sicilian (veal cutlets)
When you choose to immerse yourself in Italian cuisine and its spectacular wines you can taste the flavors of the region and enjoy a truly authentic Italian experience. These are only a few suggestions of pairings by region. You can explore each of these enchanting regions, and "travel" to Italy on the flavors and aromas of the wines and dishes you choose to explore at home, or your favorite Italian restaurant. If you're going to eat Italian, why not do it 100% like the Italian locals?
A tavola non si invecchia (You don't age while seated for a meal.)