MANDOLA'S MARKET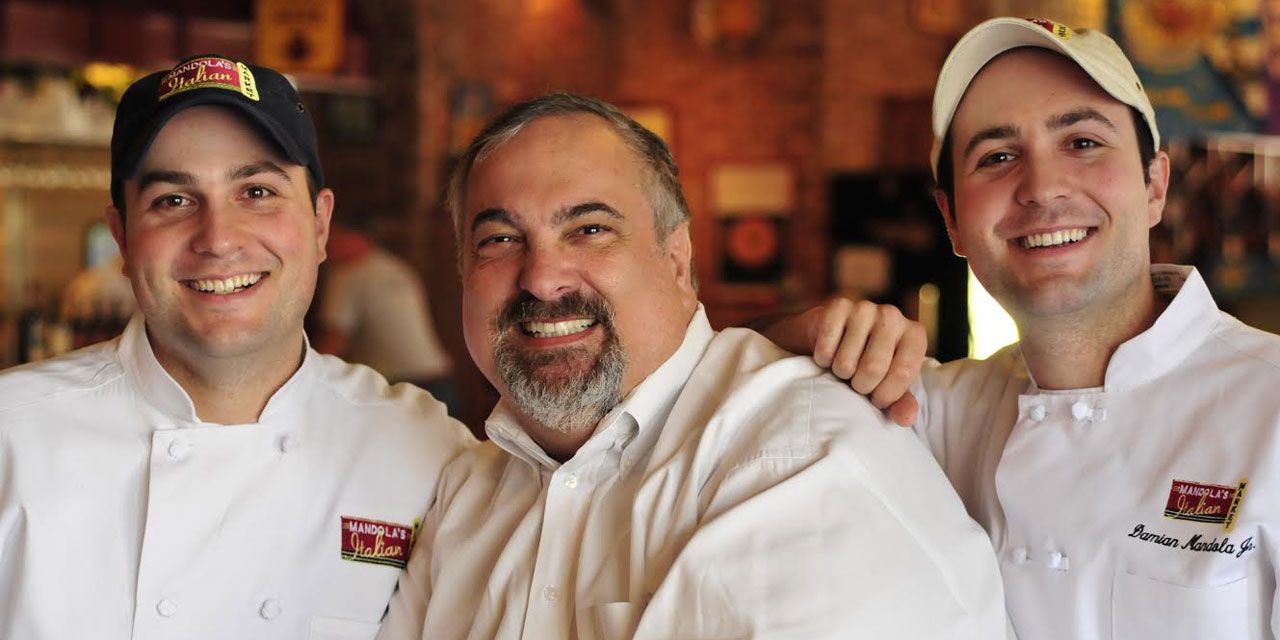 Learn more about the restaurant Mandola's Market, it's menu, and locations by clicking here.
Guest Judge on
The Next Great Baker
, Season 3, Episode 7, "Cakes Al Dente" and Season 4, Episode 4, "Buddy's Winter BBQ".
Mandola's Makes Trenette Al Pesto
Mandola's Italian Restaurants have been pleasing Austin's taste buds since 1912 with recipes that are passed down through generations. Owner and Chef Damian Mandola made Trenette Al Pesto in the studio.
SHSU To Recognize Five Alumni During Homecoming
Sam Houston State University will honor five alumni who have brought pride to the university through their achievements, examples of good citizenship, and their contributions to society at the Distinguished Alumni Gala on Oct. 11 as part of homecoming activities.
The New Traditional: The Mandolas update an old family business
If it is possible for a profession to be in the blood, then this certainly is the case with Damian Mandola. The third-generation Texan of Sicilian ancestry has been in the restaurant business since he was a senior at Sam Houston State University.
Damian Mandola - Biography
When Damian Mandola talks about Texas, he's also talking about food. When he talks about his family's native Italy, he's talking food. When he talks about friends, he's talking food. And when Damian talks about family, he's most certainly talking about food.
Eat, Drink, Be Pretty - Chef Damian Mandola
Carrabba's Italian Grill was founded in Houston in December of 1986 by Damian Mandola and his nephew Johnny Carrabba. Both Damian and Johnny have extensive restaurant experience and belong to one of Houston's most successful restaurant families. Many of the recipes on the menu are authentic, and belong to Damian's mother Grace Mandola. Damian has preserved the originality of Carrabba's by traveling extensively to his grandparents' native Italy and through out the United States, in search of unique Italian dishes. This attention to detail and willingness to offer high levels of customer service led directly to the success of Carrabba's restaurants.